Abstract and case submission
Shape discourse and drive hepatology innovation by submitting your abstract or case among 2,500+ entries. Selected abstracts and cases will feature in oral sessions or poster presentations, joining guided poster tours for engaging discussions and amplified insights.
Do you want to present your research at the EASL Congress 2024? Take a look at the categories for your field:
Clinical Science
Basic Science
Public Health
Nurses and Allied Health Professionals
Abstract Submission opens
Abstract Submission closes
Late breaker notifications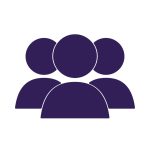 Be part of the leading event
The EASL Congress is renowned as the largest and most influential hepatology congress globally. By submitting your abstract or case, you become an essential contributor to this exceptional event.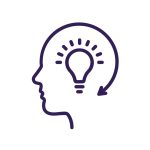 Your research, findings, and expertise can make a significant impact on the field. Abstract or case submission is your avenue to share your insights with a diverse audience of hepatology professionals, researchers, and experts.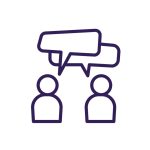 By presenting your work, you have the opportunity to shape the conversations and discussions that will drive the future of hepatology. Your can ignite new ideas and avenues of exploration.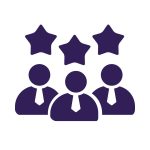 EASL provides you with the platform to engage with leading experts, peers, and thought leaders in the field. The congress facilitates meaningful interactions that will enrich your understanding and network.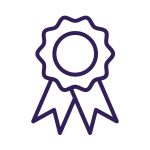 Outstanding contributions deserve recognition. Submitting your research could lead to awards and accolades, acknowledging the value and impact of your work.
Participation in the EASL Congress will enhance your professional growth, offering opportunities for learning, collaboration, and career development.
Requirements and guidelines
Steototic liver disease (SLD) is the new overarching term with metabolic dysfunction-associated liver disease (MASLD) replacing nonalcoholic fatty liver disease (NAFLD).

To summarise:
Steatotic liver disease (SLD) is the overarching term to encompass the various aetiologies of steatosis.
Nonalcoholic fatty liver disease (NAFLD) will now be metabolic dysfunction-associated steatotic liver disease (MASLD). MASLD encompasses patients who have hepatic steatosis and have at least one of five cardiometabolic risk factors.
A new category, outside pure MASLD, termed MetALD (pronunciation: Met A-L-D) was introduced to describe those with MASLD who consume greater amounts of alcohol per week (140 g/week and 210 g/week for females and males respectively).
Metabolic dysfunction-associated steatohepatitis (MASH) is the replacement term for NASH.
Those with no metabolic parameters and no known cause have cryptogenic SLD.
Detailed information about the nomenclature consensus process is available in the Journal of Hepatology
EASL recommends the use of the terms below instead of the term "alcoholic" to end the stigmatizing language in alcohol and liver disease.
| | | |
| --- | --- | --- |
| Prior term | Recommended term | Abbreviation |
| Alcoholism | Alcohol use disorder | AUD |
| Alcoholic | Person with alcohol use disorder | |
| Alcoholic hepatitis | Alcohol-associated hepatitis or alcohol-related hepatitis | AH |
| Alcoholic liver disease | Alcohol-associated liver disease or Alcohol-related liver disease | ALD |
| Alcoholic cirrhosis | Alcohol-associated cirrhosis or Alcohol-related cirrhosis | AC |
We encourage you to adjust your case submission accordingly where appropriate. Thank you!
Abstract submitters from Ukraine and low-income economies* will be exempted from the EUR 50 required to submit their abstract(s). If you are from one of these countries, you can submit your abstract cost-free. 
*As per the World Bank classification
Low-income economies refers to this listing of these 29 countries: Afghanistan, Burkina Faso, Burundi, Central African Republic, Chad, Congo Dem. Rep, Eritrea, Ethiopia, Gambia The, Guinea, Guinea-Bissau, Haiti, Korea Dem., People's Rep., Liberia, Madagascar, Malawi, Mali, Mozambique, Niger, Rwanda, Sierra Leone, Somalia, South Sudan, Sudan, Syrian Arab Republic, Tajikistan, Togo, Uganda, Yemen Rep.
The Scientific Committee is looking forward to receiving your abstracts on these major topics:   
Basic Science, Cirrhosis & Complications, General Hepatology, Immune- mediated & Cholestatic Diseases, Liver Tumours, Metabolism, Alcohol & Toxicity, Viral Hepatitis, Public Health. 
Acute liver failure and drug induced liver injury
Alcohol-related liver disease and MetALD

MASLD: Clinical aspects except therapy

MASLD: Diagnostics and non-invasive assessment

MASLD: Experimental and pathophysiology

MASLD: Therapy
Cirrhosis and its complications: ACLF and Critical illness
Cirrhosis and its complications: Experimental and pathophysiology
Cirrhosis and its complications: Other clinical complications except ACLF and critical illness
Cirrhosis and its complications: Portal Hypertension
Liver tumours: Clinical aspects except therapy

Liver tumours: Experimental and pathophysiology

Liver tumours: Therapy
Viral Hepatitis: Experimental and pathophysiology

Viral hepatitis A/E: Clinical aspects

Viral hepatitis B and D: Clinical aspects

Viral Hepatitis B and D: Current therapies

Viral Hepatitis B and D: New therapies, unapproved therapies or strategies

Viral Hepatitis C: Clinical aspects including follow up after SVR

Viral hepatitis C: Therapy and resistance
Immune-mediated and cholestatic disease: Clinical aspects
Immune-mediated and cholestatic: Experimental and pathophysiology
Fibrosis / Stellate cell biology
Gut microbiota and liver disease / Liver-organ crosstalk
Hepatocyte biology

Liver development and regeneration

Liver immunology

Liver transplantation and hepatobiliary surgery

Non-invasive

assesment

of liver disease except MASLD

 

Rare liver diseases (including

paediatric

and genetic)

 
Abstract submission rules for EASL Congress 2024
Do you have a case of a patient that worries you and/or you are not sure how to solve it? Would you like to discuss it and get advice from major experts in the field? Now you can! Bring it to the EASL Congress, at the "Solve the Case" session?
"Solve the Case" is an interactive session in which you can discuss your case with experts. The case does not necessarily have to be rare or complex; what is important are the questions and advice you need from the experts. If you have doubts on the diagnosis, on therapy or on general management you will discuss them with EASL experts.
How to submit a case
Follow the steps and enter the case description in the format of a brief abstract (max 3,000 characters); enter 3 questions that you want to ask the experts and discuss with the audience in the dedicated boxes.
Process
Your case will be evaluated by experts in the field, who will make a selection of the most interesting cases for the discussion. If your case is selected you will be notified by 26/03/2024; and you will need to provide a short .ppt presentation.
Case submission is free.
This event is organised by EASL. Be careful to avoid non-official websites that may appear as EASL partners!