EASL provides support for Trainees, Postdocs, Nurses, and Allied Health Professionals, ensuring their attendance at all EASL meetings. 
Are you an EASL Member?
Bursaries are only available for EASL members. To check or renew your membership, please check below.
For trainees and postdocs:
Trainees and Postdocs Full bursaries  
EUR 800 in support of travel and accommodation

 

Free registration for EASL Congress 2024 

 

1-year complimentary EASL membership

 
Trainees and Postdocs Registration bursaries  
Free registration for EASL Congress 2024 

 

1-year free EASL membership

 
Are you eligible? Exclusively for presenting authors of the top-rated abstracts who are either 35 years old or younger (as of May 5, 2024) or currently in training, without any geographical limitations. 
Nurses and AHPs Bursaries 
Free registration for EASL Congress 2024 

 

Hotel accommodation: max EUR 500 (max. EUR 150 /night) 

 

Flight: up to EUR 400

 
Are you eligible? Exclusively for active professionals who are presenting authors of the most highly accepted abstracts. 
Applications can only be made during the online abstract submission process: When submitting your abstract, please indicate your wish to apply for a bursary.  
The name of the presenting author MUST match the name of the applicant.  
The following supporting documents must be provided in English and are to be uploaded during the abstract submission as BMP, GIF, JPG or PDF files (size limit 1 MB)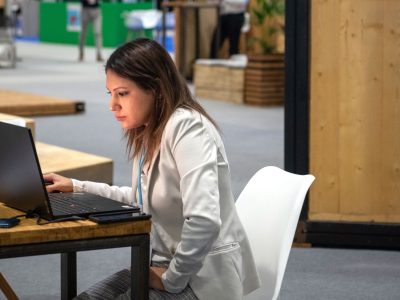 Trainees and Postdocs  
Proof of age: a clear copy of your ID, passport or driver's license indicating your date of birth 

 
OR  
Proof of trainee status: A letter signed by the head of the department on the department's 

letterhead confirming that you are a trainee. 

 
Nurses and AHPs  
a clear copy of your ID, passport or driver's license 

 
AND  
Proof of employment status

 
Requests to be considered as a bursary applicant after the abstract submission deadline will not be considered.  
EASL will automatically decline all bursary requests that do not conform to the eligibility terms.  
Name changes of presenting authors (different than at the time of the abstract submission) will only be accepted if made at the time of the submission of the supporting documentation. All confirmed bursary recipients will have waived registration fees for the conference. Please only register and pay registration fees in the case you are NOT granted a bursary.  
EASL will grant bursaries only to the presenting authors who will attest that they are not being sponsored or covered by any other source in order to attend the EASL event.  
If you have been awarded a bursary for a poster presentation it is mandatory to sign in at the poster help desk to validate and confirm your bursary. It is also compulsory for bursary recipients to stand in front of their paper poster during lunch time for the faculty poster walk. Failure to comply with these instructions will result in a non-payment of the bursary. 
The payment of the bursaries to presenting authors will be processed after the congress by bank transfer. 
This event is organised by EASL. Be careful to avoid non-official websites that may appear as EASL partners!