Prepare for an exceptional and seamless journey to the EASL Congress 2024 by consulting the information below!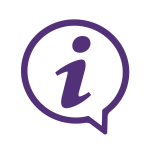 If you have more questions...
Be aware that several fraudulent websites are offering registration, hotel bookings, and other arrangements for the upcoming EASL Congress 2024.  
We strongly recommend you use only the official EASL Congress website for registration. Also, please note, that only Congrex is EASL's official partner handling registration for EASL Congress 2024. 
This event is organised by EASL. Be careful to avoid non-official websites that may appear as EASL partners!