We recommend applying for a visa as early as possible, as the application process can be time consuming.   
Before applying for your visa, please check the latest information on entry regulations for Italy.   
Visa regulations depend on your nationality and country of origin. In case of visa rejection, EASL cannot be held responsible and therefore cannot refund any registration and accommodation fees.   
You are strongly advised to find out if you need a visa to enter Italy as early as possible, and should a visa be required, to apply as soon as possible.   
Travellers requiring a visa can move freely throughout the Schengen zone for three months with a Schengen visa issued by any Schengen country. Obtaining a visa entitling you to visit one Schengen country automatically allows you to travel to and from all the other Schengen countries. Further information about visa regulations and Schengen visas can be found on the website of the Italian Ministry for Foreign Affairs.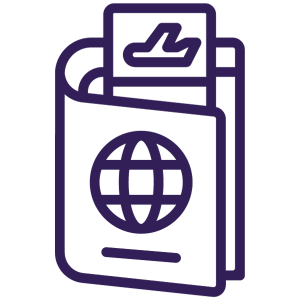 Become an EASL Member
EASL members unlock extra savings! Combine your EASL Congress Registration with an EASL membership for the ultimate value!
This event is organised by EASL. Be careful to avoid non-official websites that may appear as EASL partners!