Follow the updates, you might be in one of their tweets during the Congress!
Our EASL Congress 2023 social media ambassadors are ready to embark on an engaging journey of live updates, highlights, research and exclusive glimpses of the most anticipated liver health event of the year.
Their expertise and dedication will surely enrich your experience. Don't miss out on their valuable contributions! Give them a follow and join the conversation:
Don't miss a Tweet from the EASL social media advisors: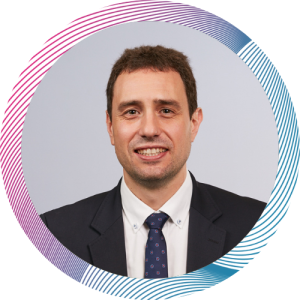 Prof. Jesús Bañales is Head of the Liver Diseases Group at Biodonostia Health Research Institute (Donostia Univ. Hospital) in San Sebastian, Spain.
His group is focused on studying the the molecular mechanisms involved in liver pathobiology, with special attention to cholestatic liver diseases, NAFLD, and liver cancer, and looking for novel diagnostic and therapeutic strategies. Regarding social media, he is Journal of Hepatology Website/Social Media co-Editor.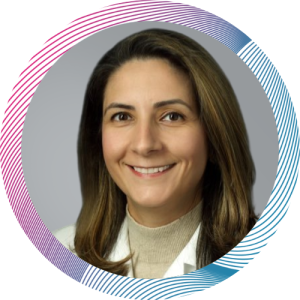 Originally from Iran, Dr. Rabiee is a graduate of Tehran University of Medical Sciences. In the USA, she completed two years of research fellowship on T32 grant prior to applying for residency. She then finished her internal medicine residency at Johns Hopkins Bayview Medical Center, followed by a gastroenterology fellowship at the University of Miami Jackson Memorial Hospital. She graduated from transplant hepatology fellowship at Johns Hopkins Hospital in 2017 and joined the VA in Washington DC right after and now serves as the clinical director of hepatology and chief of transplant services. Her main interests include portal hypertension and hepatocellular carcinoma.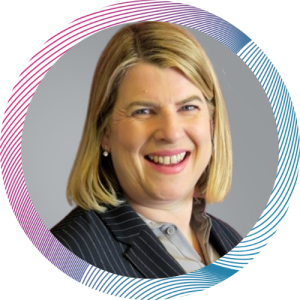 Debbie Shawcross is a Clinician Scientist and Professor in Hepatology and Chronic Liver Failure based at the Institute of Liver Studies, King's College Hospital and the James Black Centre, King's College London having previously been awarded a prestigious 5-year HEFCE Clinical Senior Fellowship in 2008. She works as a Consultant Hepatologist on the King's Liver Unit with a specialist interest in hepatic encephalopathy and the complications of cirrhosis. She is a newly elected member of the European Association for the Study of the Liver (EASL) Scientific Committee and Governing Board and is an advocate for high quality education and training in gastroenterology and hepatology having been a Health Education England London Gastroenterology Training Programme Director for 10 years serving on the British Society Gastroenterology (BSG) Specialist Advisory Committee and Training Committee, BSG Mentor and an active member of the BSG Supporting Women in Gastroenterology.
The aims of her research programme are to characterise the immunobiology of chronic liver failure focusing specifically on the gut-liver-brain axis in the context of the gut microbiome as a driver of immune dysfunction, inflammation and encephalopathy. She is leading the European field in clinical trials of faecal microbiota transplantation (FMT) and is Chief Investigator of the NIHR-funded EME UK multicentre randomised placebo-controlled clinical trial of FMT (capsules) [PROMISE Trial] which commences at the end of 2022 in patients with metabolic-associated and alcohol-related cirrhosis.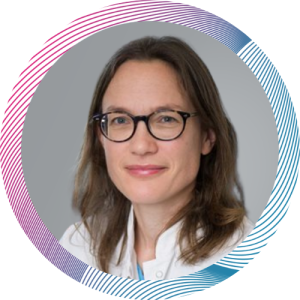 Professor of Hepatology at Department of Gastroenterology and Hepatology, Odense University Hospital and University of Southern Denmark. ORCID id: https://orcid.org/0000-0003-1854-1924 I work to reduce morbidity and mortality from alcohol-related liver disease, for the benefit of an otherwise stigmatised patient group. My research centers on the development and validation of diagnostic and prognostic biomarkers, with a particular focus on early disease detection and cost-effective referral pathways. Elastography expert contributor to EASL Clinical Practice Guidance, the BAVENO VII consensus statement, and AASLD clinical guidance. Partner in the European research consortia GALAXY, LiverScreen, MicrobPredict and SALVE.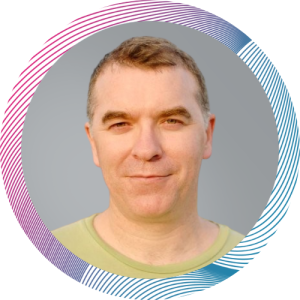 Juan Turnes is a specialist in Gastroenterology with special dedication to Hepatology research, first in Hospital Clinic in Barcelona during 2002 – 2006 and later in Complexo Hospitalario Universitario de Pontevedra aka CHUP. Nowadays he is the leader of a consolidated team committed to Hepatology research in Instituto de Investigación Sanitaria Galicia Sur. Their main work areas are HCV, Cirrhosis Complications, hepatocarcinoma, and NAFLD. They have a large experience with Clinical Trials and multicentre studies in Hepatology and NAFLD
Follow all the Tweets from the EASL social media ambassadors: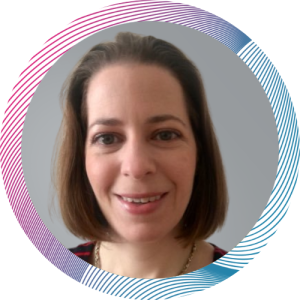 Kate is a clinical research fellow at Barts Health in North East London and is studying for her PhD at Queen Mary University of London. Her research interests include the impact of health policy and strategy on outcomes. Her PhD focuses on the treatment of chronic hepatitis C in England, using real-world data to evaluate services that contribute to disease elimination.
Kate graduated from University of Wales College of Medicine in 2005. She has worked clinically in Wales, New Zealand and London. From 2009 to 2011 she was a Clinical Advisor to the NHS Medical Director. Kate has been on Twitter since 2012 and enjoys connecting and learning through social media.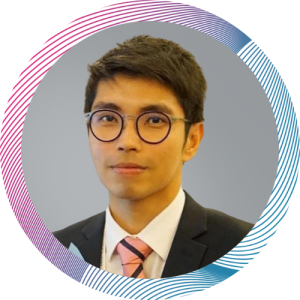 Apichat Kaewdech, MD, is a medical instructor at the Gastroenterology and Hepatology Unit, Faculty of Medicine, Prince of Songkla University, Thailand. He is currently a member of the Thai Association for the Study of the Liver (THASL)'s steering committee, serving as an academic committee. During his residency training, he honored a research award from The Royal College Physicians of Thailand. He received an opportunity to present an oral abstract at the Asian Pacific Digestive Week (APDW) 2019. He received Professor Mindie H. Nguyen Award for Outstanding Clinical Research by Early Career Investigators, AASLD Foundation 2021.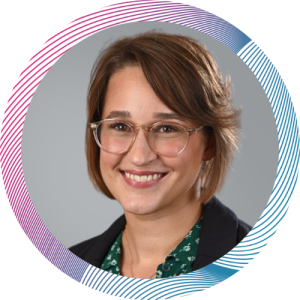 Dr Lindsey Kennedy is an Assistant Research Professor of Medicine at the Indiana University School of Medicine and the Richard L. Roudebush VA Medical Center in Indianapolis, IN.
Her research focuses on the regulation of cholangiocyte proliferation/damage during various biliary diseases. Using various in vivo and in vitro techniques, her projects focus on biliary damage, inflammation and hepatic fibrosis progression during cholestatic injury.
Dr Kennedy has extensive experience with animal handling, cell culture, ELISA, qPCR, RNA isolation, protein isolation, western blotting, cholangiocyte isolation, immunohistochemistry and immunofluorescence.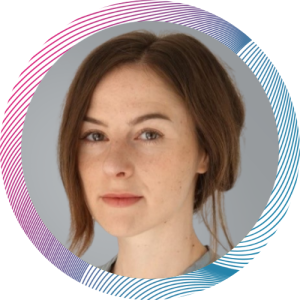 Originally from Germany, Naomi Lange is currently living and working in Bern, Switzerland. Her clinical work in general internal medicine sparked a passion for hepatology, particularly non-alcoholic fatty liver disease (NAFLD) and metabolic comorbidities. Under the guidance of Prof. Dufour and Prof. Berzigotti, she is currently enrolled in a Ph.D. program to further her clinical research in these areas. She is also interested in exploring gender medicine aspects within NAFLD and hepatology.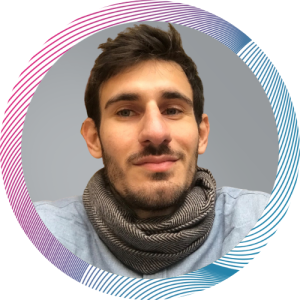 Markakis George is a resident of Gastroenterology in the University of Athens (NKUA). He graduated Medical School (2015) at NKUA were he is also attending a MsC in Clinical Trials and a PhD in cirrhosis and sarcopenia. He focused, early in his career, on hepatology working as a clinical research fellow and sub-investigator in the Academic department of Gastroenterology of NKUA since 2018, as well as in European Consortiums for NAFLD (LITMUS) and Hepatitis B (IP-cure-B). During the last years he has developed an active role in social media concerning medical literacy and health misinformation.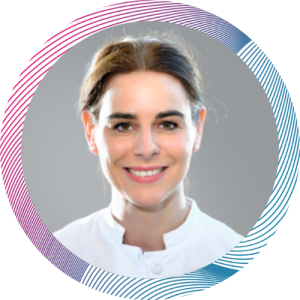 Anna Saborowski is a physician scientist and part of the GI oncology team in the Department of Gastroenterology and Hepatology at Hannover Medical School, Germany. Since her early years in medical school, Anna has been interested in basic research, and she did her postdoc at Cold Spring Harbor Laboratories and Memorial Sloan Kettering Cancer Center, New York, in the laboratory of Scott W. Lowe. In line with her clinical interests, her research focuses on the molecular underpinnings of hepatobiliary malignancies, and she started her own lab in 2015. Anna is well acquainted with the challenges that come with pursuing both clinical work and basic research while having a family, and she is especially dedicated to encourage young scientists to embark on a career in hepatology with confidence. Anna has served as a principal investigator and gender representative in the collaborative research center "Liver Cancer" funded by the German Research Foundation, and she is part of the EASL YI task force since 2020.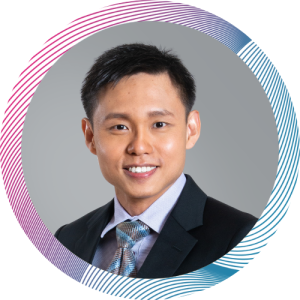 Dr. Wong had completed his training in Gastroenterology Senior Residency, Singhealth, Singapore. He is currently a clinical assistant professor from the Duke-NUS Medical School, Singapore, and a consultant from Changi General Hospital, Singapore. His passion is in the field of liver cirrhosis, portal hypertension, and viral hepatitis. He has published over 40 peer-reviewed articles and served as the editorial member for the Journal of Clinical and Translational Hepatology.

This event is organised by EASL. Be careful to avoid non-official websites that may appear as EASL partners!
This event is organised by EASL.
Be careful to avoid non-official websites that may appear as EASL partners!
© 2022 EASL. All rights reserved.